20
August
2021
|
14:29 PM
Europe/Amsterdam
Fall 2021 Orientation & Transition Activities
Program and Career Launch - Academic Orientation - Mohawk College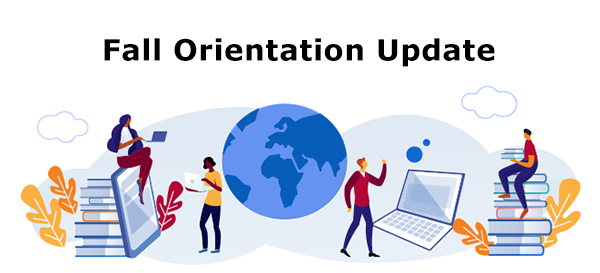 To All Faculty and Staff
RE: Fall 2021 | Orientation & Transition Activities
In support of our current delivery model, Mohawk will once again offer a suite of a synchronous/asynchronous orientation and transition activities designed to support new & returning students as they prepare and begin their F21 semester.
We will also offer a Get Set for Fall session for faculty and staff to support information sharing across the college.
Future Ready Toolkit & Orientation/Re-Orientation
The Future Ready Toolkit and the Future Ready Orientation/Re-Orientation courses on MyCanvas re-launched to students on August 3, 2021.
These tools have been enhanced based on student feedback to continue to support success and engagement.
To learn more about the full suite of orientation & transition programs offered this fall, visit mohawkcollege.ca/orientation.
Start-up Supports for Faculty and Staff
Non-academic service delivery
Wondering how Student Services and Supports will be delivered this Fall? Join presenters from service areas across the college as they share information on the supports available to students, how to access them, and what's new or changing for Fall 2021.
This 2 hour meeting will include updates from all areas of the college with dedicated time for questions.
Information presented will cover delivery of services across IH, SC, FF, and Aviation campuses.
Register today through Mohawk's MyLearning platform.
Here to Help t-shirts
Student Life is offering Here to help branded t-shirts to all on-campus employees to help students easily identify the helpers on campus.
T-shirts will be available September 7-21 at Square locations at IH, FF, and SC.
Questions? Contact Student Life at student.life@mohawkcollege.ca.

Mohawk College
135 Fennell Avenue West, Hamilton, ON L9C 0E5
905-575-1212 | 1-844-767-6871
https://www.mohawkcollege.ca
Please consider the environment before printing this email.