17
November
2021
|
19:06 PM
Europe/Amsterdam
Mary's Story | Save the Date
Proud Supporter - Mohawk College Foundation
"Together we make a ripple effect on so many other aspects of student's lives."

Mary Davis – Job Developer, Community Access and Engagement
Last year, the campus food bank saw a 50% increase in visits.
Mary, a Mohawk employee understands the struggles Mohawk students face and is a proud donor.
"I know my financial contribution will be utilized to ensure students eat nutritious meals and feel nourished. If one student does not have to worry about where to get their next meal, it will make a difference in their daily life, their studies, and reaching their goals at Mohawk College."
Choose a gift from the Gift Catalogue today and change a student's tomorrow.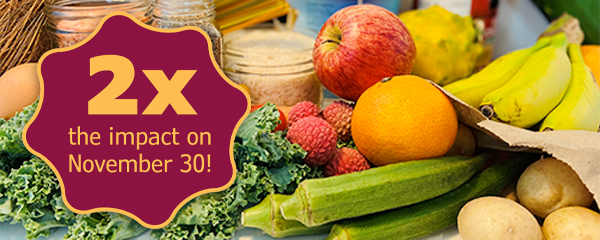 Save the date!
November 30 all gifts made in support of
food assistance will be DOUBLED!
Mark your calendar and change a student's tomorrow!